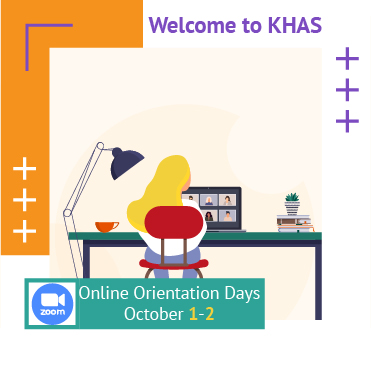 Kadir Has University Orientation Days is a program organized for new undergraduate students every year. The 2020-2021 Academic Year Orientation Days Program will be held online on 1-2 October 2020.
The Orientation Days Program is of great importance for you to get to know the university better in general terms, and to manage your wishes and preferences in terms of not only your academic but also social, cultural and sportive development starting from the first day of your education. This year, you will have fun and get to know your university closely at Online Orientation Days that we have prepared specially for you. We strongly recommend you to join!
Please click for details of the program and Zoom links.