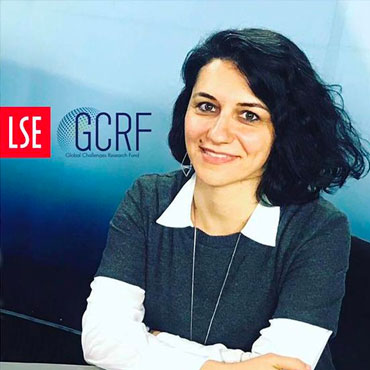 Sanat ve Tasarım Fakültesi Dekan Yardımcısı, Mimarlık Bölümü Dr. Öğr. Üyesi Ezgi Tuncer, UKRI (UK Research and Innovation) GCRF (Global Challanges Research Fund) tarafından fonlanan, London School of Economics and Political Science bünyesinde kurulan Gender, Justice and Security Hub (Toplumsal Cinsiyet, Adalet ve Güvenlik Merkezi)  tarafından yürütülecek araştırma projesinde, 1 yıl süre ile Türkiye Koordinatörü (Co-Investigator) olarak çalışacaktır.
LSE Gender, Justice and Security Merkezi'nde araştırmacı (research fellow) olmaya hak kazanan Dr. Tuncer, doktora-sonrası bir bursiyerin de LSE tarafından fonlanmasını ve Kadir Has Üniversitesi bünyesine katılmasını sağlayacaktır. Projede, "Göç ve Yerinden Edilme" araştırma ekibinde yer alan Dr. Tuncer, Türkiye'de uluslararası kadın göçmenlerin göç, kent ve çalışma deneyimlerinin araştırılmasına odaklanacaktır.
Proje, LSE ve Kadir Has Üniversitesi arasında ikili anlaşma sağlayarak, KHAS'ın LSE partner kurumlar listesinde yer almasını sağlayacaktır.
Proje ile ilgili detaylı bilgi için:
https://gtr.ukri.org/projects?ref=AH%2FS004025%2F1
http://www.lse.ac.uk/women-peace-security/research/Gender-Justice-and-Security-Hub